True, this coming Thursday is Thanksgiving, but there are two birthdays to celebrate before that! (And you thought I was kidding when I said we called it The Birthday Marathon ...)
Shecky Greene's Favorite Comedian
That would be my brother-in-law, Michael, who lives in southern California, whose birthday is today. He is married to my oldest sister Nancy (whose birthday was at the beginning of this month). Michael has a regular job like most of us, but he is also a comedian. Really. A few years back, he took a class in stand-up comedy, and he and a group of friends from that class still get together, and/or appear at various clubs near where they live, to perform live comedy. Which is really pretty cool, when you think of it.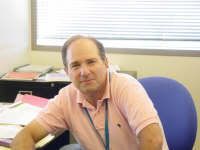 Though even before Michael studied comedy, he was already hilarious. Whenever the family gets together, we always look forward to how Michael will recreate it for us later. Often my sister Nancy is his "victim," which she takes with good humor ... and which the rest of us find hilarious.
Whenever Michael is around, you know you'll have a good time. It's nice to have someone in the family who makes you smile just to think of them.
Happy Birthday, Michael! We're glad you're there to make us laugh.
"The Boy's" Sister
Next up, my sister and Michael's granddaughter, Lola, who turns 3 on Tuesday. Lola lives with her parents, two sisters, and a brother in Tucson, Arizona. She is the third of four children, and two years younger than her older brother, who she refers to all the time as "The Boy" - instead of using his name!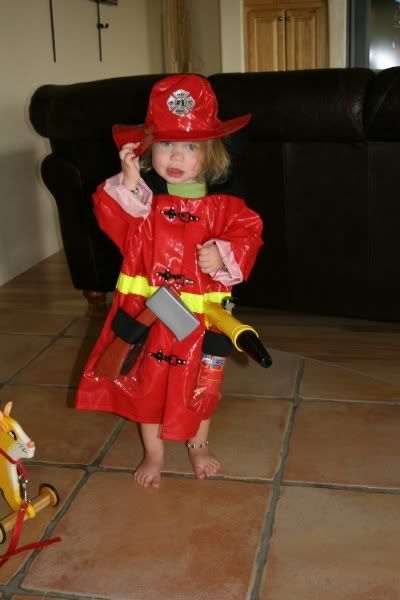 We got to meet Lola for the first time a couple of weeks ago, when one of my nieces got married. Her mom and dad are great about sending us pictures of her, and craft projects she and her siblings have done, but meeting her in person was the best. We were in Baltimore, and the morning of the wedding, my nephew and his wife took the kids to the Inner Harbor to look around. Everyone got to choose something to buy for a souvenir, and Lola chose a neon-green, fuzzy stuffed monkey, who would hold on to her neck or waist when you put his velcro-ed hands and legs together. She was crazy about that monkey.
That evening, Lola and her siblings were flower girls and ringbearer in the wedding. So up the aisle came Lola, in her pretty white dress with the turquoise sash, her fancy shoes, her hair fixed with fancy barrettes ... and the monkey! It was so funny. Then while the wedding was actually happening, she sat on the step of the altar, to the side, playing with the monkey, and having a great time overall. Is that a great kid or what?
Happy Birthday, Lola! I hope we'll get to see you again before too long.