We just had a meeting at work. A TWO-HOUR meeting. Now, keep in mind, our department has a meeting with our supervisor every two weeks that generally lasts 45 minutes to an hour. That's more than long enough. But today the others got on a tangent that just kept going ... and going ... and going. Unfortunately, our supervisor is not good at running meetings and/or saying things like, "Well, that's off-topic so why don't we meet separately?" or any other solution that would have prevented it.
I had thought about one thing to post for
Three on Thursday
, but now my brain is somewhat fried, and now you get three GIFs that indicate my feelings over that past two hours.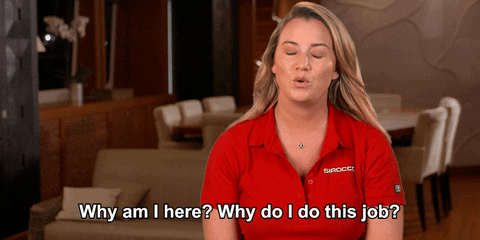 After 1 hour
After 1 hour and 5 minutes
Why I should be able to go home now.
(OK, I actually relate to this one every single work day ...)
Surely it can only improve, right? RIGHT???