Well, the good news is that with all of the local knitting experts that I am lucky enough to know, I have had more than one person offer to help fix my problem with the sleeves on my Edie top! (There really is an embarrassment of riches in this area with "knitterati" so to speak.) So I have full confidence that the problem will be resolved and I can finish it soon.
Meaning, I'm ready to move on with projects. I still have not wound the yarn for my brother-in-law's socks, but I did start on one of two projects I'm knitting for some friends' grandchildren, a set of twins who were due in October but arrived on July 22. So far, they are doing well, so I decided I'd go ahead with my plan and not mail the gifts until the babies were actually home. That shouldn't jinx things, right?
Anyway, I'm knitting a pumpkin hat and an eggplant hat for them. It's a boy (Camden) and a girl (Teagan) and I figure neither of these patterns are particularly gender-specific, so their parents can decide who gets what. First up, the leaves for the crown of the pumpkin hat:
Apologies for the poor photo - I was getting ready to leave the house this morning, and realized I'd forgotten to take a photo to add to this post! Having made this hat several times over the years, I know that once it gets going, it doesn't take long to finish.
Reading-wise, I am planning to read this today at my lunch hour: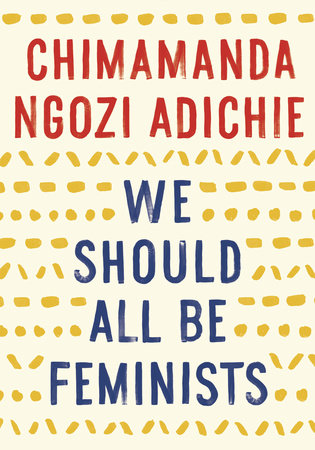 It's short, as it was a TED talk that she gave, but I have been wanting to read it for a while. I have read a couple of interviews with her, and she sounds pretty awesome. Plus, ever since I read that she "suddenly" announced she'd had a baby, when no one knew she was even pregnant, I have liked her approach - she said that she considered pregnancy a private thing, and felt no need to talk about it or display herself on social media to a group of people not in her close circle of friends and family. Being inundated with photos of "baby bumps" (term that makes me stabby, you don't want to get me started!) on social media, I am on board with her idea. I'm sure others disagree, but as my mother would say, that's what makes horse racing. In any event, I'm looking forward to reading this.
I'm joining Kat and others today for
Unraveled Wednesday
, so go over and see what everyone else is knitting and reading!