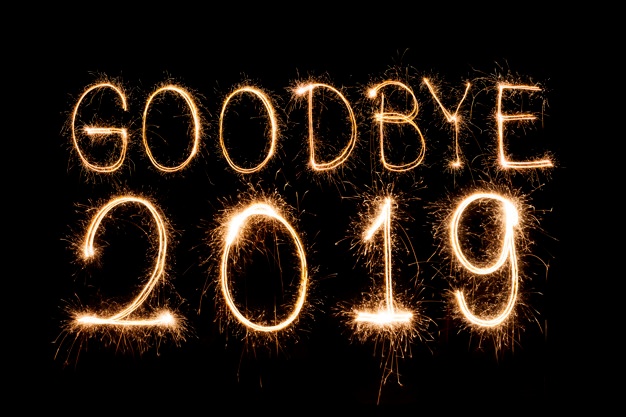 If you're brave enough to say goodbye, life will reward you with a new hello
-- Paulo Coehlo
Oh 2019, you weren't the worst year ever, but you sure weren't the best one, either. All the same, I'm sorry to say goodbye to you, as I do not like most goodbyes, particularly those that can put me further away from those that meant something to me, or things and places that I love.
I really do wish that I could say it's been a wonderful year, but well, it just hasn't. I'm ending the year feeling that a lot of things that weren't that great to start are not getting better, and probably won't, if I'm being realistic. At least not anytime soon. Which is disheartening, but so much of it is seriously out of my control, that I need to learn to accept it the best I can for now.
Instead, I want to think about the things I can control in my life, and the good things that have happened, even if they didn't seem to be the overarching moments in my immediate memory. I've said it before, and I'll say it again - no year is all bad or all good.
And so, my hope for all of us is that we will give 2019 a break, because there were in fact moments of joy and fun and happiness, even if those are not the ones that immediately place themselves in the front of our memories.
We're all still here. That's what matters. I hope your new hello will make you smile more than anything else in the next year.