Well, it's Monday again. And time for another team-building meeting later today at work. Ugh. Whenever anyone says "team-building" I want to throw up. But I'll save that for later, and instead tell you about my weekend. Which was lovely.
Admittedly, there are very few times when I don't enjoy a weekend - I mean, any day not at work is a day well spent, if you ask me. But you know how every once in a while, even if you weren't travelling, or counting money someone gave you, or eating massive amounts of chocolate that will have no negative affects on your person, it's still a standout weekend? That was this past one.
Saturday we started out by making a trip across the bridge to New Jersey. We generally go there because gasoline is cheaper (even though someone pumps it for you - how does that work out??), and if we have other places we want to stop (Target, Kohls, the liquor store,* etc.), it makes it a worthwhile trip. This time, we wanted to go to Target, the liquor store, and I wanted to stop at the Cherry Hill Mall to return a gift that was the wrong size. We got an early start, which made it all very pleasant, because we were able to avoid crowds. And it was one of those outings where everything we wanted to get and do went smoothly. So by noon we were home again and had the rest of the day to ourselves. I walked over to
Loop
since it was Local Yarn Store Day, and boy was it busy! Which made me very happy. I did buy two skeins of Andorra yarn from Kelbourne Woolens, for the
Adventura Shawl
by Laura Nelkin. I hadn't necessarily planned to buy anything, but they had the sample shawl(s) there and they were lovely, and since I had a store credit which would cover the cost and still leave some in the account, I figured I'd go ahead. I purchased a skein if Kelly Green and Lavender.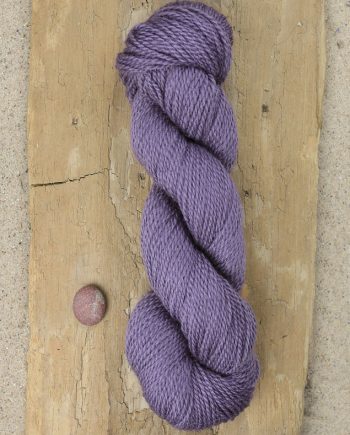 (Images from Kelbourne Woolens site)
Then I came home and spent the rest of the day and evening hanging out with The Tim and the kitties, and knitting on a couple of already underway projects. All in all, a lovely day.
Sunday I was inspired to go to the gym and work out first thing (I know!). Then after breakfast, I decided before I took a shower, I'd do some cleaning (Again - I know!). I have to say I was quite pleased with myself to have both things completely finished well before noon. After then cleaning up mine own self, I headed out to get a few items we needed that are not available at places like Target. Then I spent the rest of the afternoon knitting, watching a couple of podcasts, and watching the Penguins/Flyers hockey playoff game (the Flyers lost, but they gave the Penguins a good run).
Besides the niceness of the weekend, I can also report that last Tuesday, my new great-nephew was born! (You may recall I made
this sweater
for him.)
Introducing Oden Cassidy Groff:
Here he is with his big sister Penn - I think this picture is so adorable!
But my *very* favorite one is this one, where Penn first visited her mom Julie and new brother in the hospital.
From all reports, everyone is doing well, and Julie and Oden left the hospital to go home on Friday. I'm sure they have many adventures ahead.
They had narrowed down the name choices to Rowan or Oden (which of course we assumed was "Odin" but it's none of our beeswax how they spell it. As The Tim pointed out, at least they didn't do the celebrity thing and give the kid a name like Doorknob or Paper Clip), and I'm guessing Oden was chosen in the end because it's less common these days. Anyhoo, he has arrived and is healthy, so that is the ideal.
I hope your weekend was a good one as well. The weather is supposed to be more spring-like here this coming week, so hopefully that will be the case. After all, we deserve spring weather, not only because it IS spring, but because of having to endure the aforementioned team-building ... ;-)
*technically, we are breaking the law buying liquor in New Jersey and bringing it across the state line to Pennsylvania. So if I ever mysteriously disappear, you'll know we were busted.