Happy Friday! Why are weeks that start with a Monday holiday the longest?
Today winter is really here in Philadelphia. Cold with serious wind chill factors.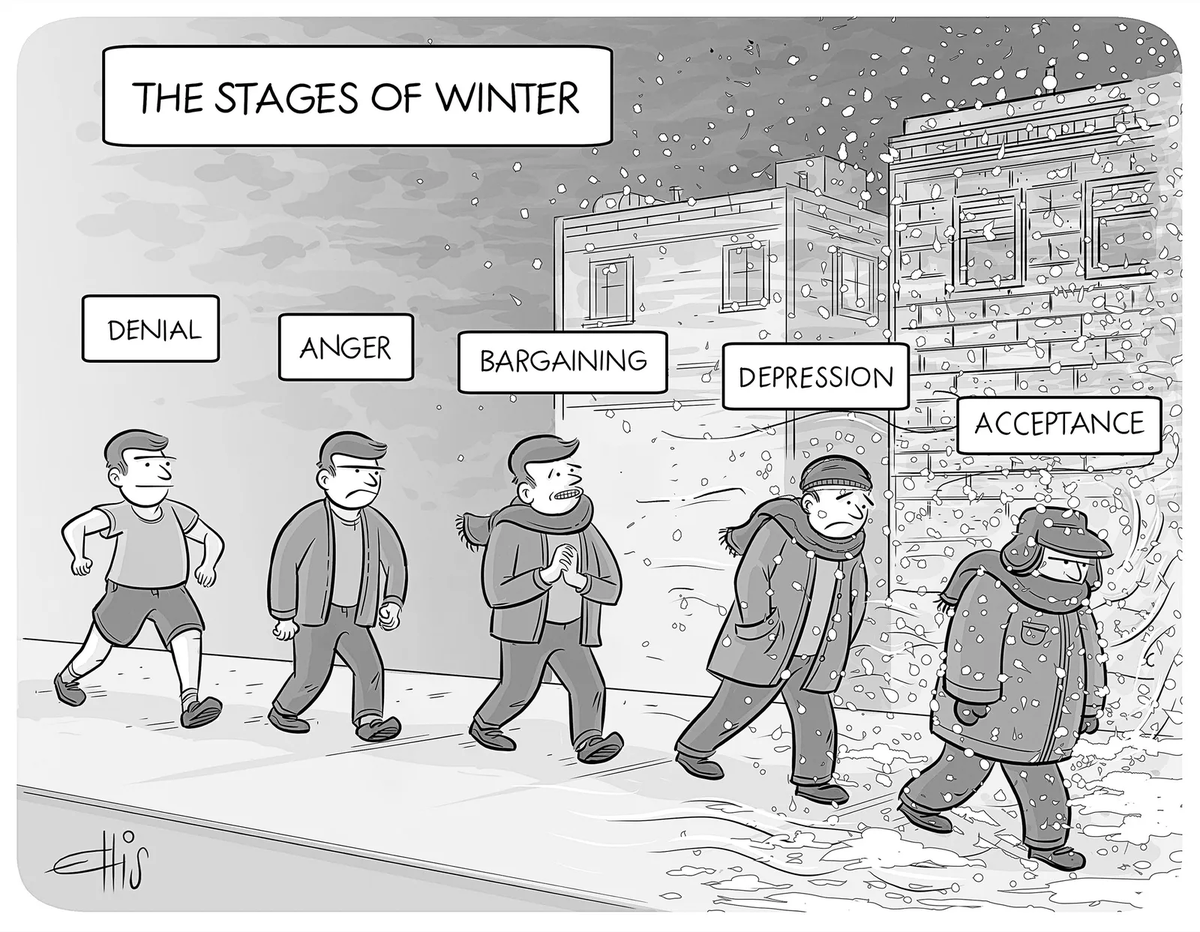 I know most people go through the stages above, but as you know, I am very fond of winter. So although I spend most of it dressed like the "Acceptance" guy, I am not sad about it.
Most people I know do not like winter at all. They are 100% Team Summer, so they find nothing redeemable about the wintertime. The other day I came across
this
blog post, and I have to say, I thought it was lovely, whether or not you are a fan of this time of year. So I'm sharing it, hoping that especially for those of you who are miserable, you might be able to appreciate winter a bit more, even if you know you'll never love it.
Have a good weekend. If you are somewhere cold, stay warm and cozy! We have no specific plans for this coming weekend, so there will be lots of tea, kitty and doggie snuggling, and embracing all of the cozy. I can't wait.
(Not my house. But *just* like it ... yeah, no.)