Hello all - I hope if you were anywhere near me, that you managed to keep cool. And that if you were somewhere that got snow, it wasn't too much. Such weird weather all around.
Anyway, I have random thoughts floating around in my head, and decided that since Monday is well, Monday, I'd share them with you. So feel free to stop reading here if you are not in the mood.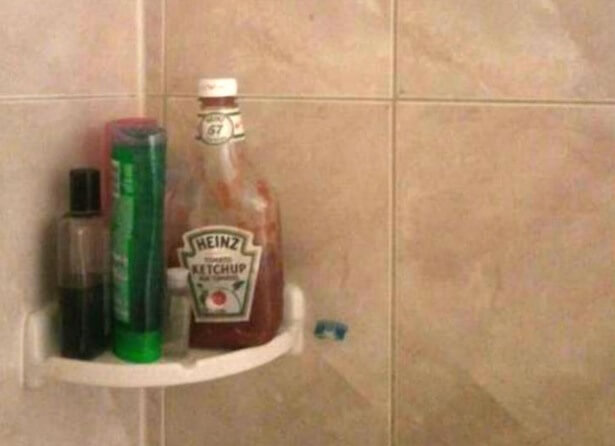 Over the weekend, I did manage to finish my Easter socks. Yes, Easter socks. What can I say? In my head, I wanted to finish them, but for the last while, I just was not interested in knitting a stitch on any project. So I'll share them with you later this week, but I think that's the longest I've ever taken to knit a pair of socks.
For approximately the 10,000th time, I saw a commercial for
Shen Yun
, which I don't know, seems to come to Philadelphia at least 25 times a year, and yet I have never met a person who has gone to see it. Anyway, one of the things that really kills me is the "testimonials" from people seemingly on their way out of the theater. They show the person's first name, and then some qualifier, like "Computer Programmer." My very favorite is "John, Professional Golfer." How many times in your life have you been on the fence about seeing a show, and then you read/see that a Professional Golfer enjoyed it, and then you say, "BOOM! I'm going to that if he likes it!"???
This morning on the local news, when they went to give the weather report, they had some guy from a Dallas station doing the weather, because apparently he is the only person available to fill in??? I mean, it's not like Philadelphia is on the moon, so they figured well OK at least there's someone from Dallas available. There wasn't even someone from Harrisburg, the Lehigh Valley, Baltimore, heck even "all the way over" (as people here say) in Pittsburgh available? They had to call in someone from freaking Dallas??
Saturday afternoon I was talking to my sister in WV, since we are headed there for the coming Memorial Day weekend. It sounds like there won't be as many family members there as usual for one reason or another, so I'm glad we got together at the beginning of the month in Baltimore. But she said that one of my brother-in-law's nephews, his wife and kids, from NC might come up for the weekend, because they hadn't seen us (meaning The Tim and yours truly) for so long. Which is lovely, but I don't think over the past ten years when we have seen them, we've exchanged ten words. Oh well, it will be fun to see them nonetheless, it's just ... puzzling.
Do any of you watch "Ozark?" We just finished the end of the last season this weekend. Both of us found the ending unsatisfying for a number of reasons. I mean, it's not like it could have ended with bunnies and glitter, but it seemed annoying nonetheless.
Saturday morning, I decided that rather than fix us something for breakfast myself, I'd walk up to a pastry shop in the neighborhood and treat us to some of their sticky buns. The woman who was the owner was helping me, and when I went to pay, she said, "You live in the neighborhood, right?" and I said yes, a few blocks away from the shop. And then she said, "Well, then 20% off." Now that was a lovely surprise! It made those amazing sticky buns taste even better! 😃
On my way to work today - which is trash day for our area - I saw a guy come out of his condo building with a flat-screen TV, apparently getting rid of it. Except that he placed it in between two parked cars. I said, "Oh are you taking your TV on a trip in the trunk?" and he said, "No, just putting it out for trash." In between two parked cars?? I so wanted to know his reasoning, yet kept going because that is already a level of weird I don't need to interact with early on a Monday morning.
So there you go. Let's hope this week if it is full of random weirdness, is the good kind at least. I'm not sure I can take any other!