Well, right now, this is one of the best Saturdays, ever! You might think it was because it's really sunny after a few days of rain (nice), or because the temperatures are cool and autumn-ish again after warm days (really nice), but if you want me to think a day is wonderful, you'll never go wrong by serving these for breakfast: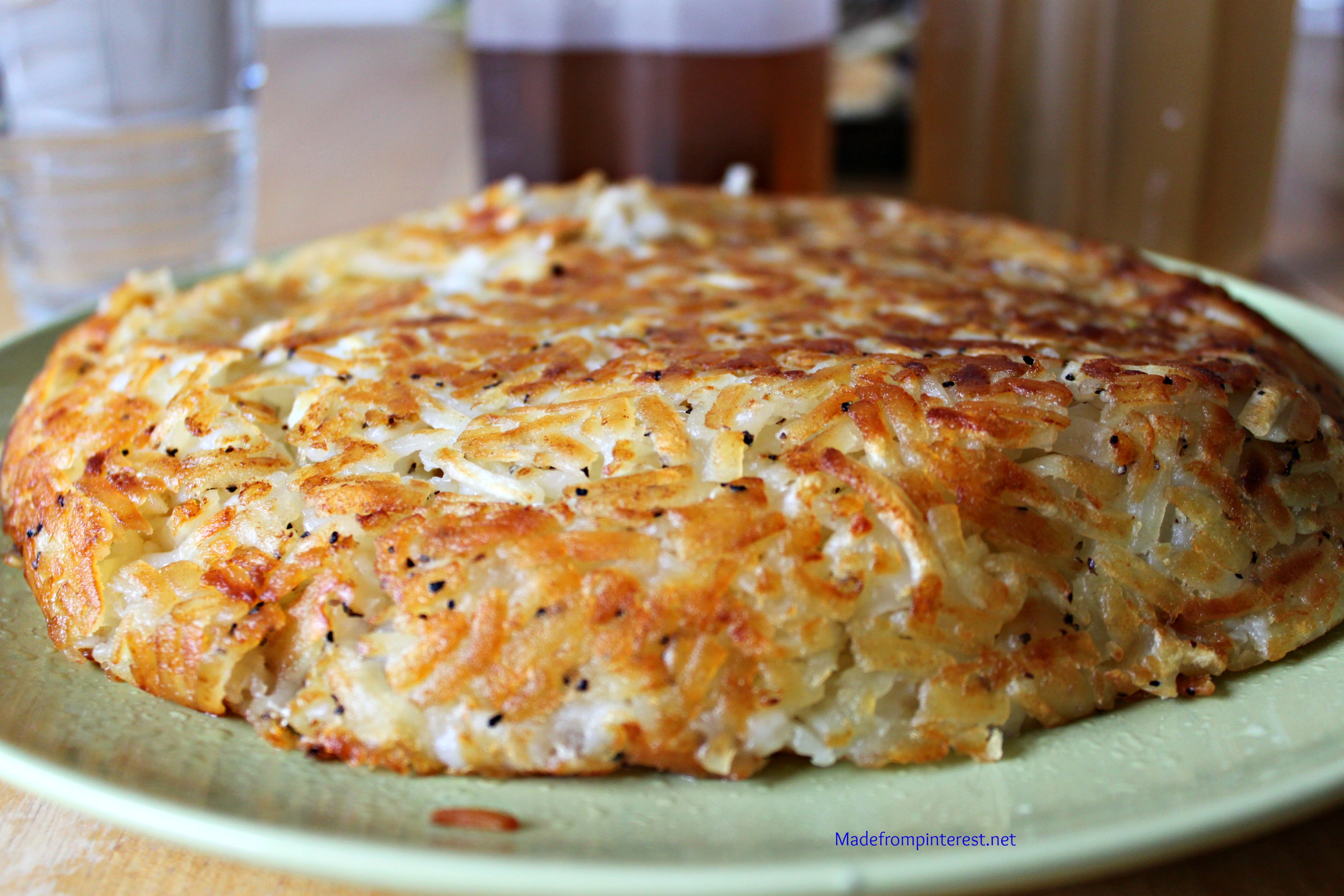 (Not my photo - it's from Pinterest. But ours looked like this!)
Hash Brown Potatoes.
With lots of onion, pepper, and crusty on the outside. The Tim made these for breakfast today, and oh what a treat! We generally only have them on holidays (Thanksgiving, Christmas, etc.) but he said he "felt like fixing potatoes this morning," and decided on these.
They were beyond yummy.
And I didn't have to make them!