If you ever have something you would like to do, especially before a holiday or a big event, or just even because you are finally getting around to doing it, I would suggest not being in our house. Because whether or not you have expressed your plan/desire/idea, you can be sure that The Tim will somehow manage to create a roadblock. He is the master.
Just some background here: The Tim is a good guy. He is more than willing to pitch in on housework, cooking, cleaning, etc. He has a certain way that he does things, and he is also famous for making the sudden decision to do something and then doing it. Oh he may have been talking about doing it for months, but one day you come home from work, or wake up and go downstairs, and suddenly all of the curtains are in the washing machine, or the furniture is piled in the middle of the room so he can start painting, or - well, you get the drift of what I'm saying.
As I have mentioned here, I am still going to work in our building on Tuesdays and Thursdays, and he is still laid off, so he is home all day, every day. Which was especially convenient yesterday, when the plumber came to haul out our old, deceased water heater and install the new one. It meant that neither of us had to make any special arrangements.
Since we live in a rowhouse, and I knew that the plumber would need to go up and down the steps leading to the basement to move things in and out, I cleared out the "pantry" on Monday. Our "pantry" consists of some small shelves inside the door to the basement, and some items kept on the steps on the way down. I knew that The Tim would need to take off the door so that there would be room, so I put everything into some bags and boxes and placed them in a corner of the living room. I figured that after dinner last night, I would put things back, and then today could do some cleaning up and we would be organized just fine for Thanksgiving.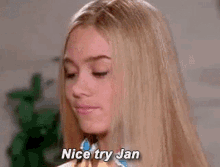 You've probably heard the saying, "Man plans, God laughs." Well, He must be rolling on the floor (cloud?) laughing hysterically right now, as far as our house goes. Because when I came home from work last night, almost every single thing from the basement was piled in the living room (on the furniture as well), and there was a narrow path to walk through the room.
Me: What's going on here, did something else happen in the basement?
The Tim: No, the guy left about two hours ago, the water heater is installed and working.
Me: So why is all this stuff here?
The Tim: I decided I might as well bring it up so I could scrub the basement floor. Then I figured why not wax the floor in the pantry and the steps going downstairs. Now we just have to wait until the wax is dry before putting things back.
Me: How long will that be?
The Tim: We should be able to start tomorrow morning. But then I also want to reorganize things while the pumpkin pies are baking, so it will probably take most of the day.
Me: Oh. I was hoping to clean up around here so things were nice for Thursday.
The Tim: Well, I should be finished by dinnertime, so you could do it tomorrow night.
Me: I usually make the stuffing on Wednesday night, and that takes a while, so I doubt I'll want to stay up later to do that.
The Tim: You can clean up on Thursday or Friday then, it's no big deal.
And I realize it is no big deal in the grand scheme of things. And I realize that a lot of men couldn't be bothered to do anything like this, AND bake pies. I get it, I do.
But ...
well, you probably understand. Right?